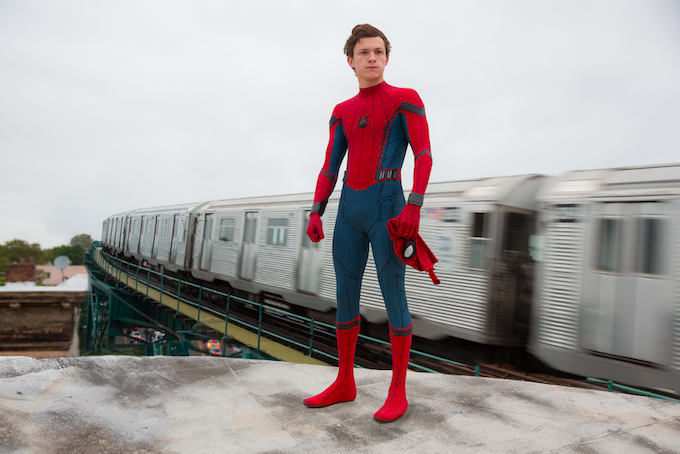 The problem with most comic book movies is the origin story. Before jumping into the heart of the action, writers often feel obligated to bring viewers up to speed on who the main characters are and what drives them. That's not always a problem when you have comics previously untouched by Hollywood, but when it's a character fans have seen on screen many times before it can border on repetitive and predictable. In the case of Spider-Man, who's been portrayed by three different actors in the span of the past 15 years, the idea of sitting through a sixth film that explains how Peter Parker got his powers sounds excruciating. I mean, did Batman v Superman: Yawn of Justice really need to open with a rehash of the murder of Bruce Wayne's parents? Thankfully, Spider-Man: Homecomingsidesteps the backstory approach and thrusts the audience into a world that already knows Spidey exists. The end result is arguably one of the best movies in the MCU to date.
Technically Homecoming is the first Spider-Man movie in a new trilogy, but it feels more like the second; a film with a succinct story arch and clearly defined characters with no filler. (Think: Superman II, Captain America: The Winter Soldier, or The Dark Knight). There's no radioactive spider bite, no tragic Uncle Ben death scene, and no with-great-power-comes-great-responsibility monologue. Instead you have a teenaged superhero diving right into the action without trudging through the prerequisites of your standard first-in-a-franchise comic book movie.
Without that emotional baggage, Homecoming can get down to the business of being an amazing movie that is as funny as it is fun. Marvel Studios tipped its hat to this novel approach when Tom Holland's version of Spider-Man debuted in last year's Captain America: Civil War. Despite the character being added to the movie after a last minute deal between Marvel Studios and Sony Pictures (Sony has had exclusive movie rights to Spider-Man since 1999), the Russo Brothers did a masterful job of seamlessly introducing the Web Slinger into the MCU without it feeling forced. That intricate story weaving continues in the latest solo Spider-Man film.